The favorites right now! I'm so happy to have found a both milk and soy free chocolate.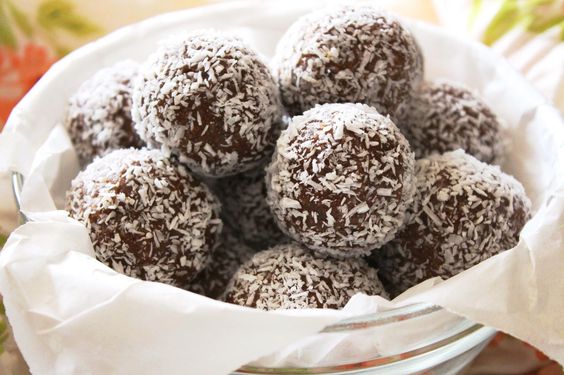 200 g Dates (Seedless)
3 tbsp coconut oil
0.5 cups buckwheat flakes
50 g melted dark chocolate
1 tablespoon cocoa
1 tablespoon coffee
Coconut for rolling
Melt the chocolate in a water bath. Mix all ingredients (except the coconut!) In a food processor / blender along with the chocolate. Place in refrigerator to cool. Then take out and make balls of it, and then roll in coconut. Keep refrigerated.