Started the week with a baby-swimming lesson. Astrid enjoys them a lot, splashing around in the water a lot, until the last 10-5 minutes. Then she gets tierd. Am trying to not get stressed myself when she gets sad but it's hard, wich probably just makes it worse.
Thuesday morning Robin begun his free week so we went down to my grandparents in Sala and spent a couple of days with them and my relatives down there.
To watch Astrid and her grand-grandfather look at the birds in the morning and to have babysitters so we could go running just Robin and I, cant get much better than that!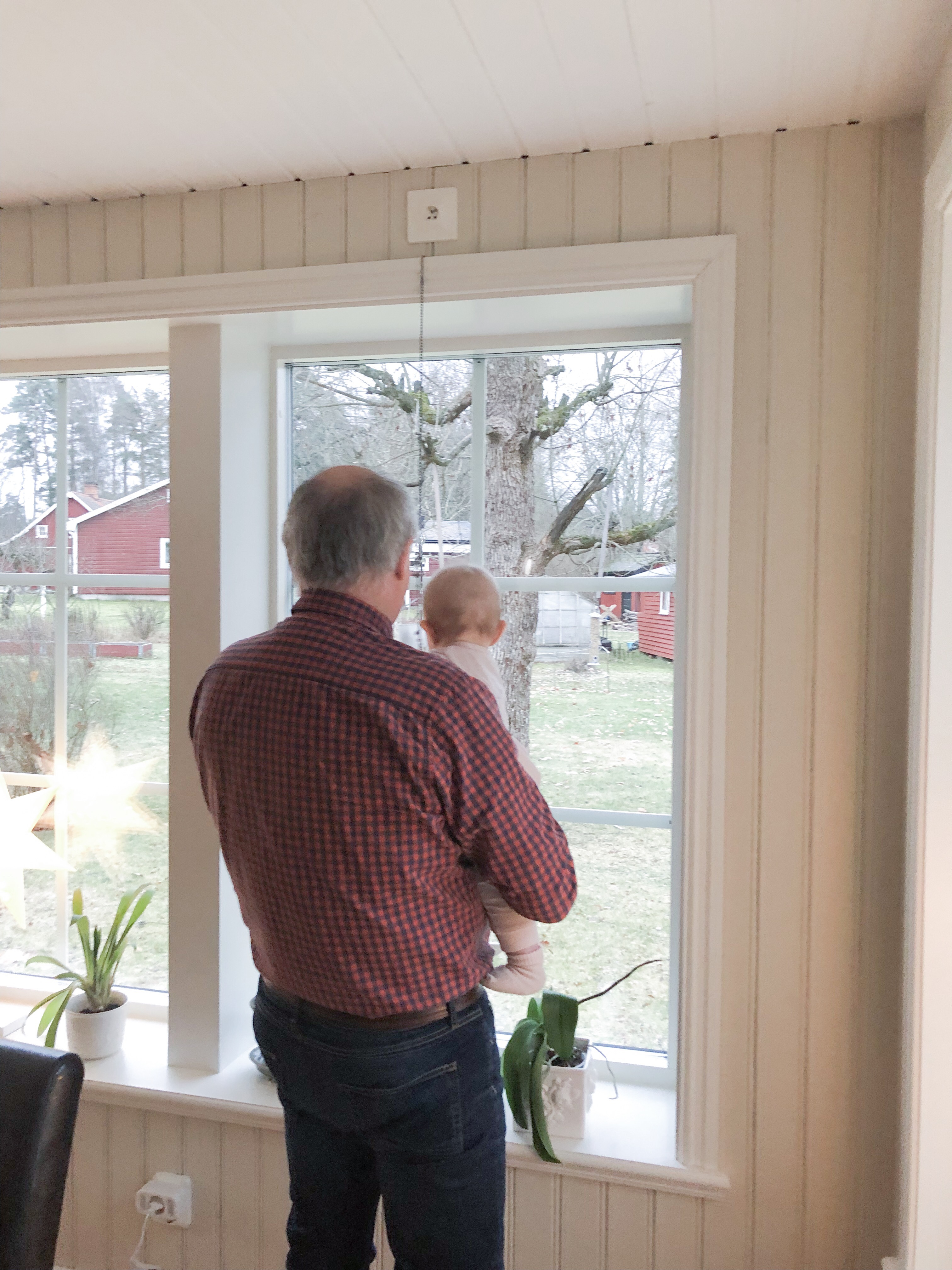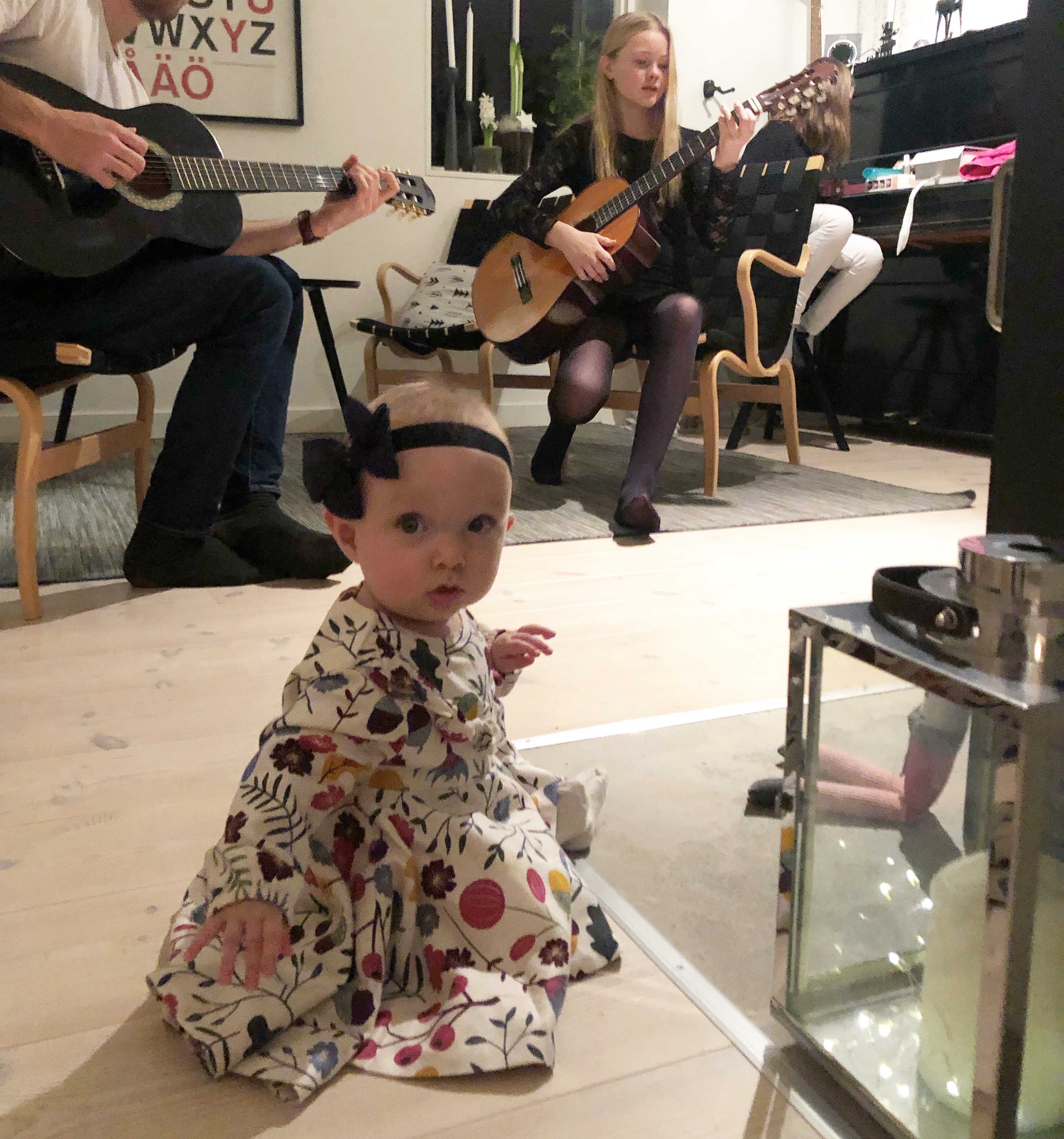 Back home we visited some friends, watched a beautiful christmas concert at church and ended the week like we started it, with baby swimming.