Just got home after an amazing week in Tenerife, Las Americas, with the family and Robins mom. A lot of sun, surf and chill. Stayed at Parque Santiago 3, a really nice apartment hotel close to the beach. The weather was perfect for us, around 20-25 degrees every day.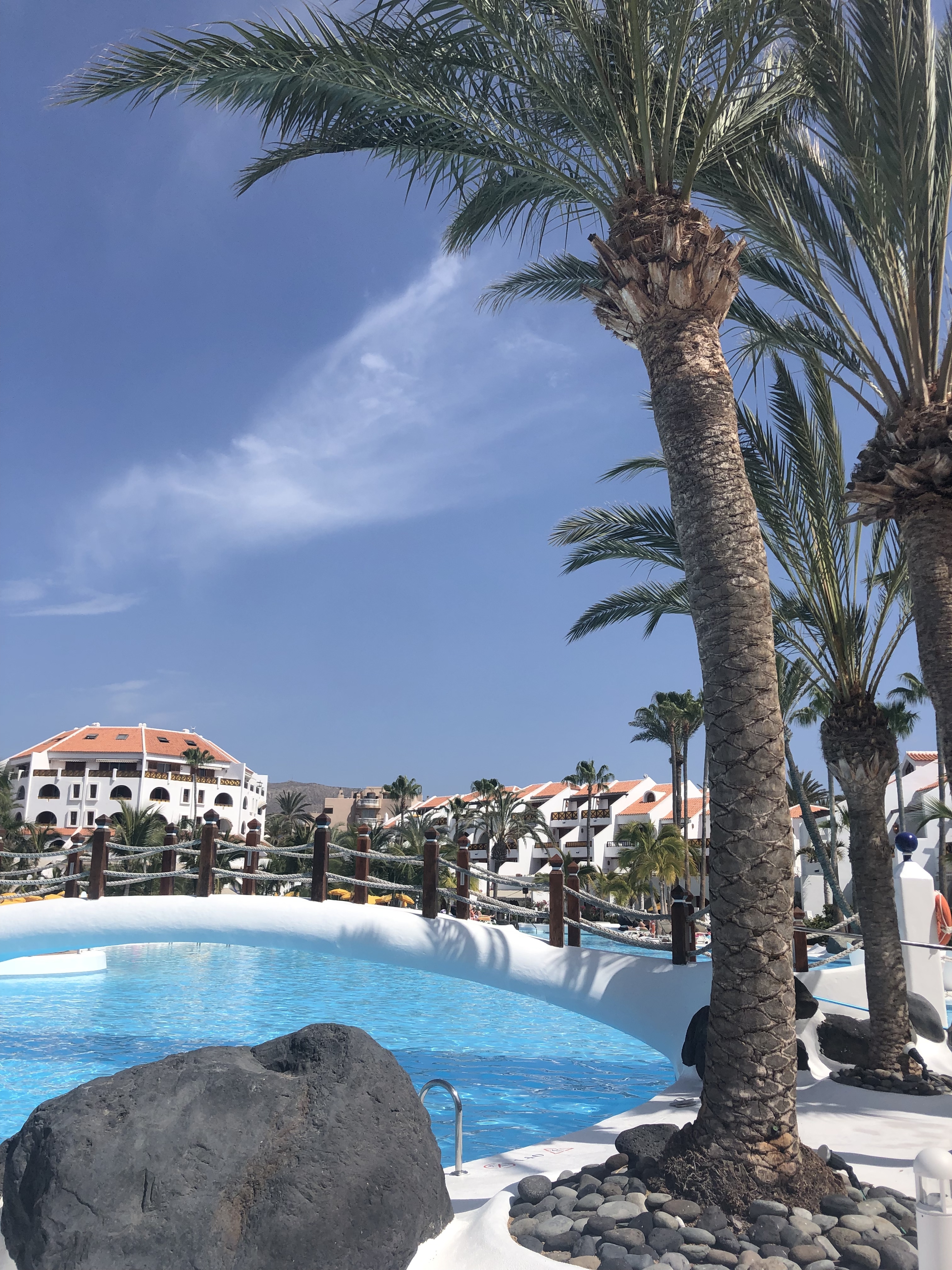 The surf
I rented a board + wetsuit four days during our week there, costed 10€/day. Since we stayed really close to Playa las americas I only surfed there. Did'nt feel the need to go anywhere else, the waves were sooo good! Big enough to be easy to get up on but at the same time not so big that you need to dive under the waves getting out. We only surfed on the low tide due to the reef ground. I guess thats the only negative about that beach. Even if felt fully safe in the water i prefer an all sand ground.
Astrid slept in the stroller or played in the UV tent on the beach.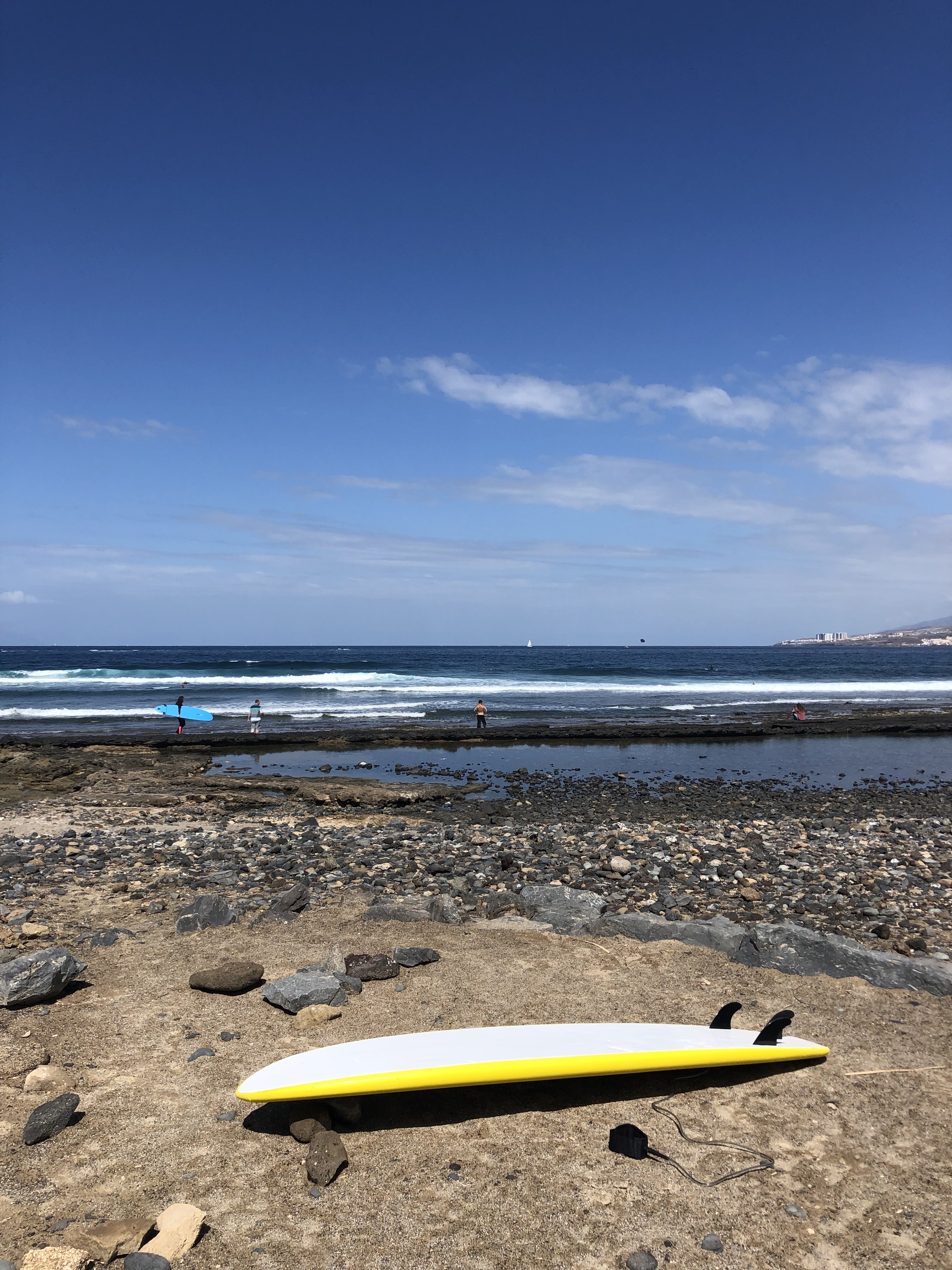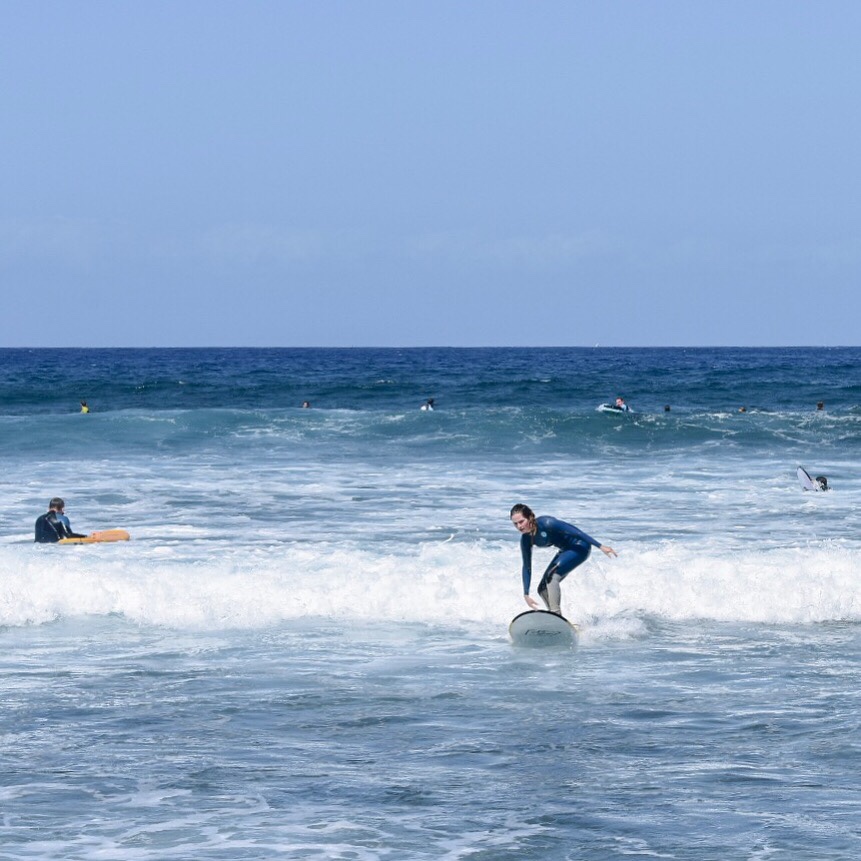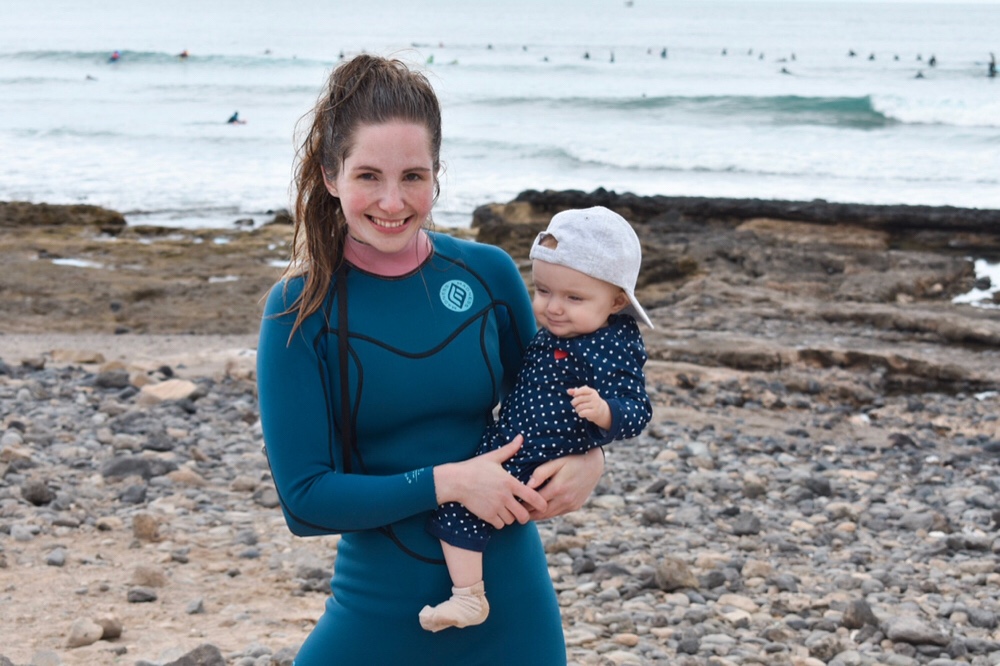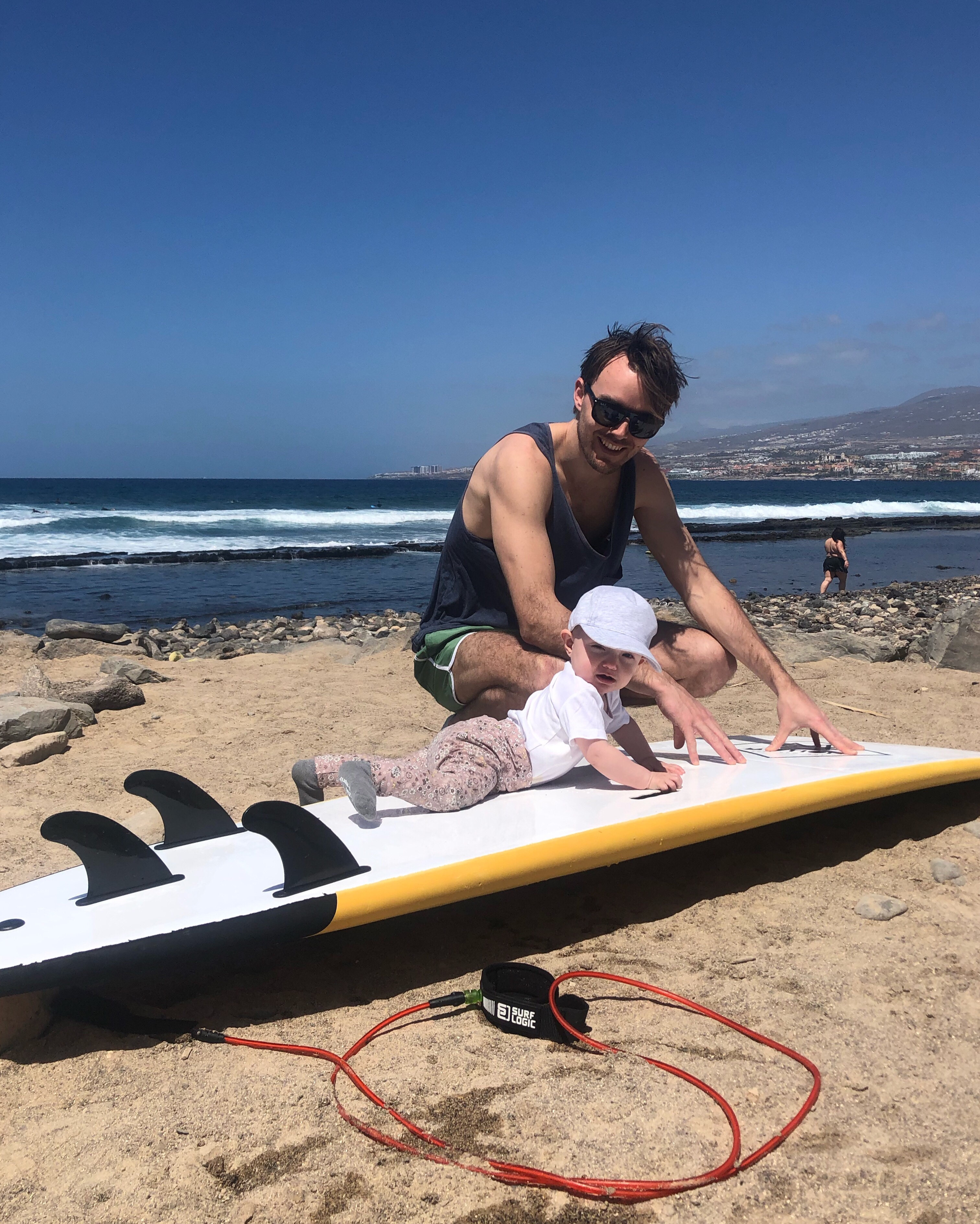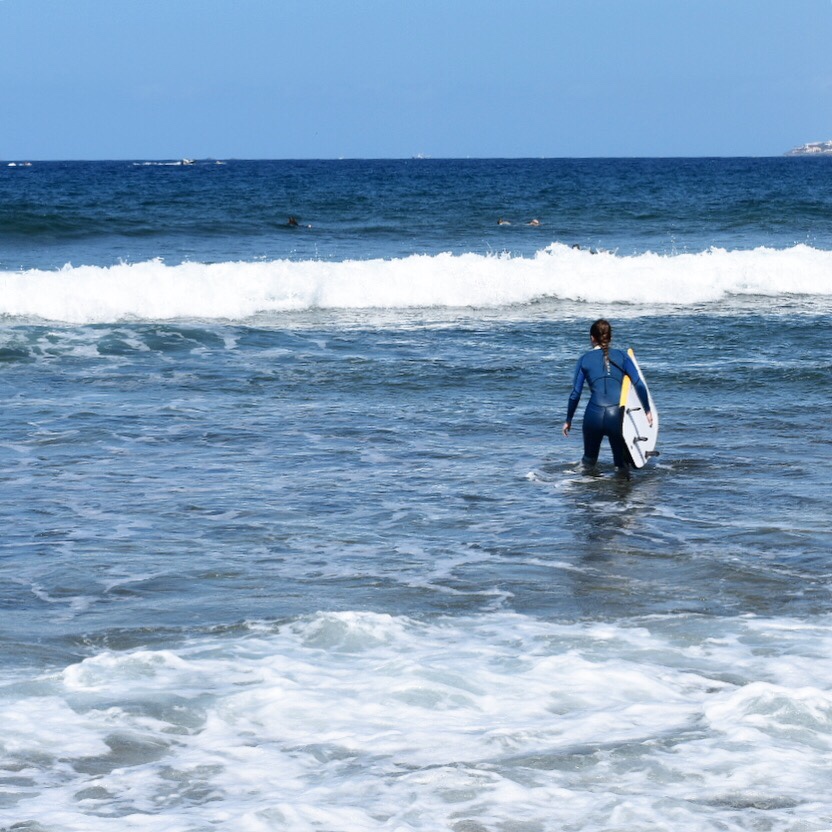 The food
We eat most of the meals in the apartment but eat some meals out as well. The best one was "The burger cafe", a super fresch place with a mix of burgers, wraps, buddha bowls and salads. Eat a Buddha bowl that was just amazing togheter with a ginger lemonade. Mm mmm mmmm!
Another recomendation is "Suka fruit coctail", a fruit cafe with the best cheesecake I have ever tasted!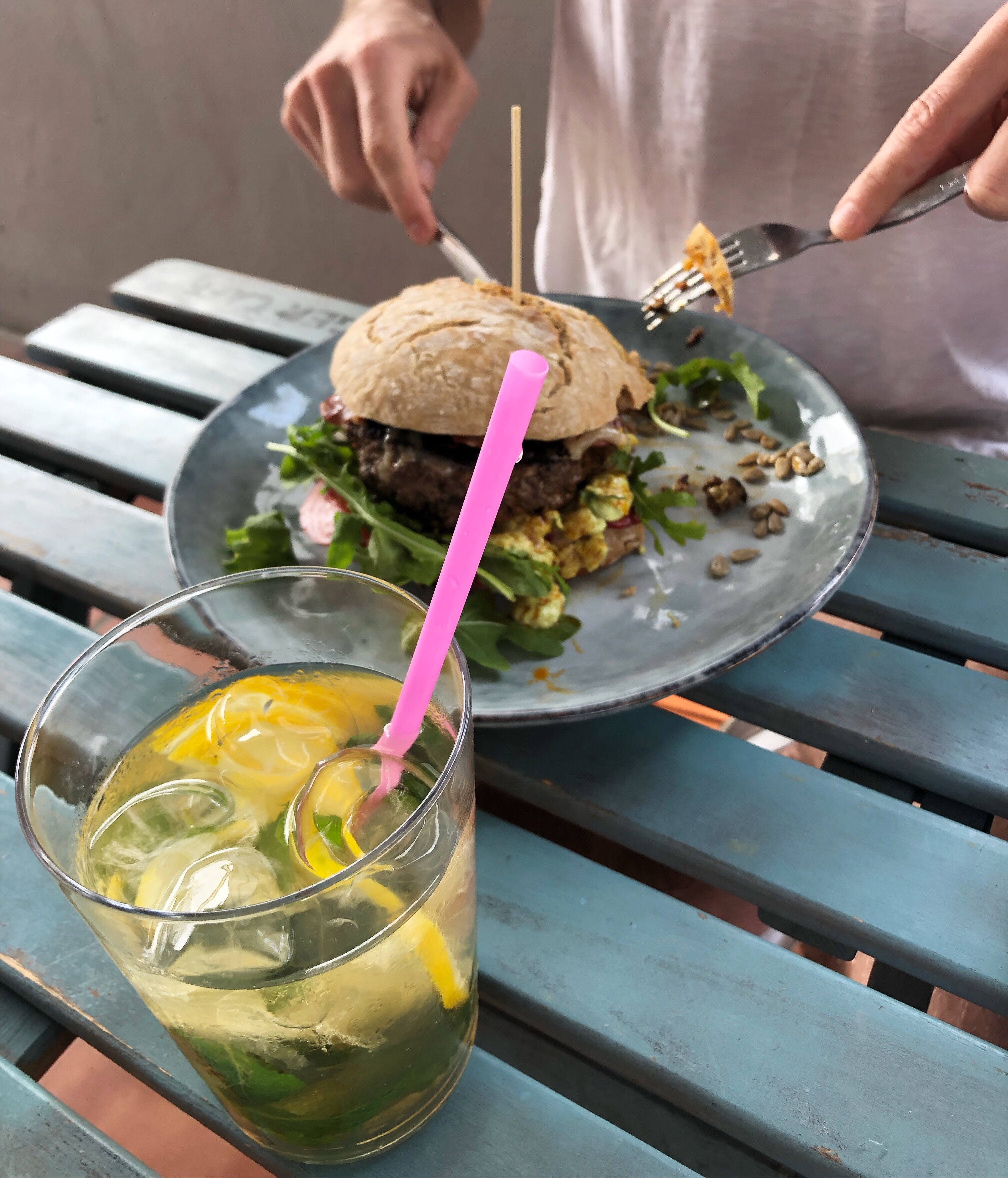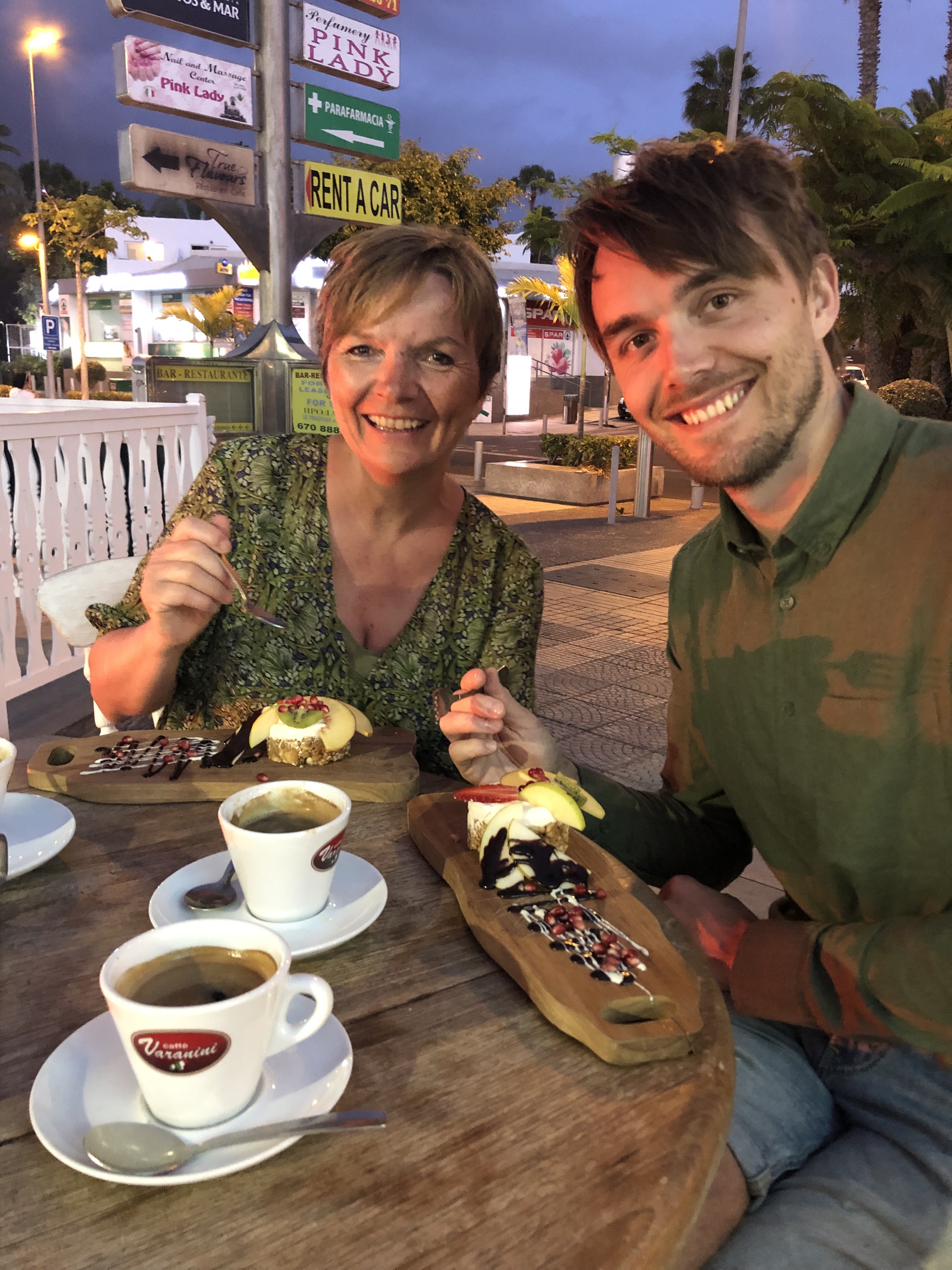 Travel with baby
Enjoyed travelling with Astrid so much! To explore with her, seeing her see things for the first time is the best!
As this was our first time flying with Astrid so didnt really know what to excpect. Luckely she was so saticfied! I nursed her for take off and landing and between that she just sat in our lap, slept or played. I carried her in our ergobaby carrier on the airport.
At the hotel she slept in our bed at night, like she does at home, even if they had a baby bed in the apartment. We also got a baby chair for eating.
At the pool we had her in the shadow as much as we could. In her stroller if she slept or holding her if she were awake. In the pool she had a hat, bathing diaper and a UV onepiece on. She didnt bath so much since she thought it was to cold (was around 27 degrees). Had bought an expensive eco baby sunscreen in case the sun was to bright but I didnt feel the need for it so we never used it,
We lent a travel stroller from my best friend that we checked in at the airport. Soo glad we did that! She slept really good in it during the day and was super happy just sitting there looking when she was awake. We even went running with her in it every morging.
Really just loved having her around, travelling with a 10M baby is so much fun and easy, especially if you bring a grandma!